Greek people are using their debit cards to panic-buy kitchen appliances such as dishwashers, ovens, and refrigerators over fears of banks collapsing and not being able to withdraw deposits, The New York Times' Suzanne Daley reports.
Greeks aren't just stock piling electronic items. They are taking other precautions to financially prepare themselves if Greece is forced to leave the euro. Any new currency that's installed would be worth much less than the euro, meaning debts taken out in euros would be much harder to pay back.
One Greek jeweler told The Times he rejected an offer to buy €1 million (£717,000, $1.1 million) worth of jewels because he felt safer holding onto the merchandise than putting that money in Greek banks.
Some Greeks are even prepaying their taxes, The New York Times said, in case their savings are lost in a bank failure.
"I have a huge number of customers wanting to file their taxes right here, right now, to have the tax calculated and paid instantly before a possible haircut. Even if the tax is 40 to 50 thousand euros, they pay it off in one go," Athens accountant Antonis Mouzakis told The Times.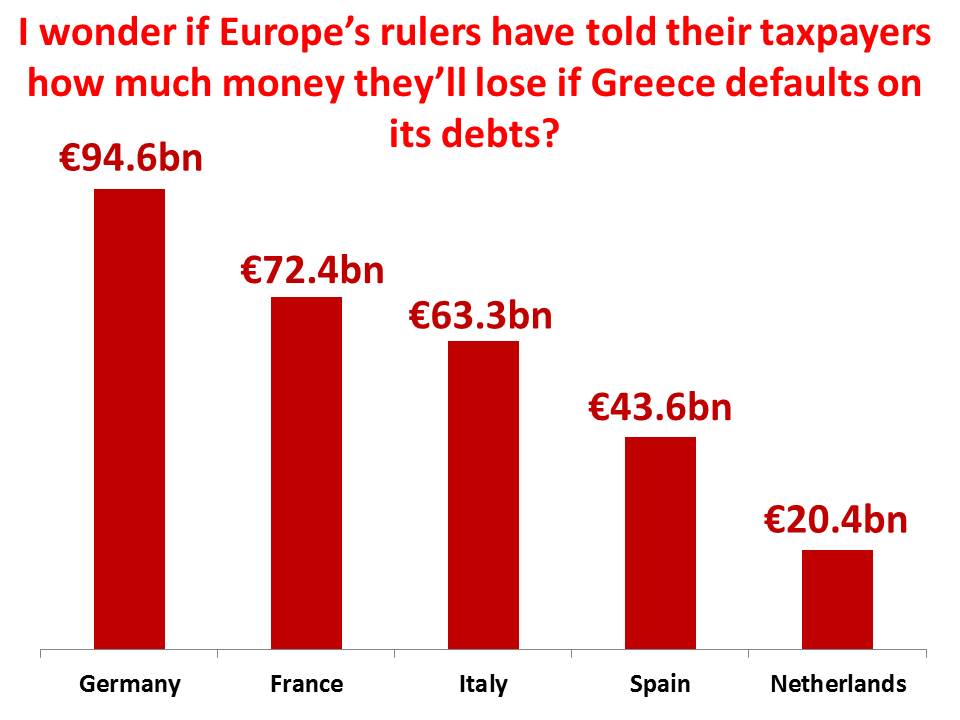 http://uk.businessinsider.com/greeks-are-now-panic-buying-on-fear-of-bank-collapse-2015-7?r=US#ixzz3fTsrkU58